SYS-ITX-N-3800 Embedded Computing Platform
Featured Product from WinSystems, Inc.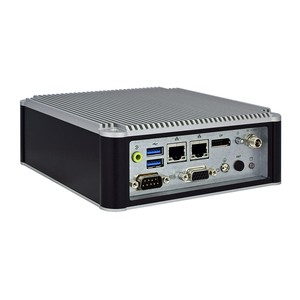 New SYS-ITX-N-3800 embedded computing platform delivers extended operating life, dual Ethernet and in-demand functionality for IIoT applications in a compact package
Industrial embedded computer designer and manufacturer WINSYSTEMS debuted its SYS-ITX-N-3800 encased computing platform. Based on the Intel® Atom™ E-3800 processor, this space-saving packaged CPU offers consistently reliable performance under extended operating temperatures of -25ºC to +60ºC. Inside its 150mm x 150mm x 53mm rugged aluminum enclosure is an efficient mix of processor and practical input/output options. It is optimally engineered to satisfy diverse embedded system requirements and easily mount in tight spaces.
Features
Intel® Bay Trail E3845/E3827 Processor
Two 10/100/1000 Mbps Ethernet Ports
DisplayPort and VGA outputs for dual displays
Up to 8GB DDR3-LV RAM
2 USB 3.0
1 Serial Port (RS-232/422/485)
Audio Output
1 Half MiniPCIe Socket, 1 PCIe slot MSATA
Two SATA 3.0 ports and 1 Micro SD for storage
-25°C to +60°C Operational Temperature