Booster Pumps
Featured Product from Witte Pumps & Technology GmbH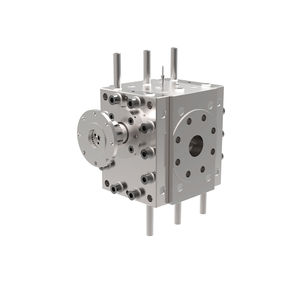 Precision gear pumps for standard and customized solutions


The WITTE Pumps & Technology GmbH stands for efficient and extraordinary pump solutions and has been of the leading pump manufacturers in the field of precision gear pumps since company founding in 1984. WITTE manufactures standard and special pumps for the chemical, pharmaceutical, food and plastics industry, as well as in the areas of offshore and marine engineering.
Tailor-made pump solutions for your needs


Besides the production of standard gear pumps our core competence lies primarily in the area of special pump construction. Many of our pump solutions are designed tailored and produced in close cooperation and coordination with our customers.
In addition to the pump program, WITTE supplies optimized shafts, bearings and seals for various Witte pumps, as well as for pumps from other manufacturers.
Special pumps


In additional to our standard pumps, we offer a wide range of special pumps, e.g. made of ceramic, tantalum, titanium or immersion pumps. Many of these pumps are custom built to suit the application in question and its specific operating parameters. WITTE for example produced on such pump, made completely of ceramic, for transporting a highly corrosive medium at temperature 550°C.