Building a Better Electric Vehicle
Featured Product from Wolfspeed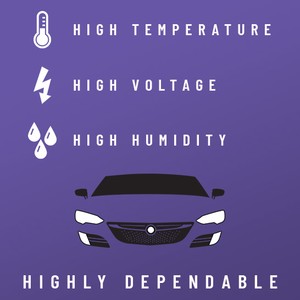 Building a Better Electric Vehicle
Go Farther, Charge Faster, Perform Better with Wolfspeed SiC Inside.
We see a future where electric cars can go farther, charge faster and perform better – all enabled by the greater system efficiencies that you get with Silicon Carbide. You probably haven't noticed why. That's okay. The why is our job. Wolfspeed SiC devices are changing the EV industry from the inside out, and we're just getting started. In the future, electric car drivers might never know what makes it possible for them to fully charge their battery during a five-minute bathroom break, or drive across the country without worrying about your next charge. But Wolfspeed SiC device engineers do, and that's what matters.
Our team is always pushing to lead the market with EV innovations, and our new E-Series diodes and MOSFETs are no exception. With the launch of our E-Series, Wolfspeed becomes the first semiconductor manufacturer in the industry to produce a full suite of MOSFETs and diodes that are automotive qualified and capable of withstanding high-humidity environments.
Why wait to change with the market, when you could be the one leading it? Learn how to lead with Wolfspeed products by reading through the materials Here and taking advantage of the tools we've provided to get you started.
Be sure to contact one of our experts if you'd like more information. We're ready to help you design the future of electric vehicles