State of the art GaN on SiC and LDMOS solutions
Featured Product from Wolfspeed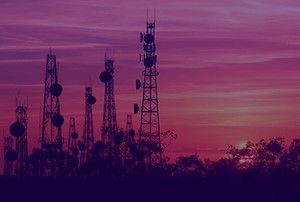 GaN on SiC & LDMOS power solutions for Telecom - The future arrives faster with Wolfspeed GaN on SiC technology
Tomorrow's 5G demands today's Wolfspeed GaN on SiC semiconductors.
Telecommunications infrastructure is continually evolving to meet the insatiable demand for a better mobile experience, driving countless cellular base station designs. This demand is encouraging network providers to source reliable and flexible solutions that help them meet these varying requirements.
Wolfspeed is a vertically integrated manufacturer that is expanding our SiC capacity to meet future demands. Our complete portfolio of products is engineered to support all cellular standards and frequency bands to help expand existing 4G system capability and to enable the next generation of 5G networks with state of the art GaN on SiC and LDMOS solutions.
Each day presents a greater need for connectivity across platforms, systems and applications, and 5G is poised to save the day. Successfully enabling a 5G-capable world requires increasingly advanced electronic components running cooler and faster, in smaller, lighter configurations that deliver bulletproof reliability and unprecedented energy efficiency. This is the need which motivates us, and GaN on SiC is our solution.