Continuous Sterilization Of Powders, Granules, etc
Featured Product from Wyssmont Company, Inc.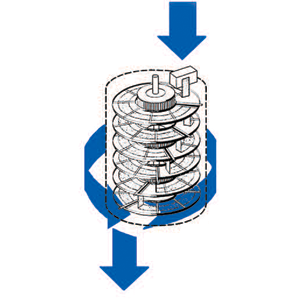 Advantages are:
• unattended operation
• all the product satisfactorily sterilized
• atmosphere pressure operation
• almost no maintenance
• high on-stream time (often years without shut down)
"The Wyssmont Dryer is an excellent sterilizer. All of the product from it in the years we have been using it has been properly sterilized. We are very happy with it."
Process engineer of antacid manufacturer sterilizing ground-up oyster shells.