Drying with Solvent Recovery
Featured Product from Wyssmont Company, Inc.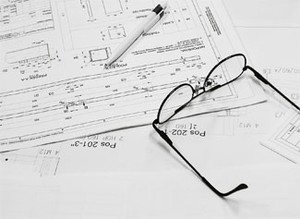 Wyssmont's TURBO-DRYER® Delivers very uniformly dried Product because material is intermittently redistributed with Plug-flow operation. Request for more Info.
Wyssmont is predominant in the field of drying with solvent recovery. Compared with the batch solvent recovery dryers, which they often replace, these systems are safe, economical and continuous, and require almost no operator attention. Their design is built around the special features of the TURBO-DRYER®, which is uniquely able to operate at atmospheric pressure with inert gas as the drying medium in a closed system. Print Friendly Version
These systems have a reputation for safety and reliability. Many customers with broad experience in drying equipment will consider only Wyssmont systems when drying with solvent recovery.
The TURBO-DRYER® consists of a stack of slowly rotating circular trays. Material is fed onto the top tray. After one revolution the material is wiped onto the next lower tray where it is mixed, leveled, and then after one revolution, wiped to the next tray where the operation is repeated. The trays are contained in an enclosure in which heated air or gas is circulated by internal fans.
Even, thorough and rapid drying
Wyssmont TURBO-DRYER® delivers very uniformly dried product because material is intermittently redistributed with plug-flow operation. Uniform inside temperature or zoned temperature regions. The closest product temperature control of any dryer possible. Can give the lowest residual moisture of any dryer.
Product Quality
Gentle handling. Little dust, fines. Little product degradation, even with fragile materials such as crystals and pellets. Provides a free-flowing product when other dryers produce material that cakes or sets-up in containers, silos, or railcars.
Wyssmont Company designs, manufactures and services its high quality, reliable TURBO-DRYER® worldwide to the chemical, specialty chemical, pharmaceutical, mineral, food and food additive industries. Wyssmont manufactures TURBO-DRYER®, continuous tray dryers, crossflows, feeders, lumpbreakers, solvent recovery dryers, multistages, laboratories and calciners.
Wyssmont's Test lab requires only a few pounds of wet material per test and the results provide direct scale up to any production capacity. TURBO-DRYER® are available for Rent to confirm test results and provide larger quantities of dried product for evaluation or test markets.