Ceramic reflectors for lasers and IPL
Featured Product from Xiamen Innovacera Advanced Materials Co., Ltd.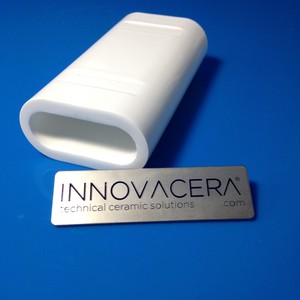 We offer customized reflectors that are primarily manufactured from high-reflectivity alumina and subsequently glazed over in order to guarantee leak-tightness and protection. The base material - reflective alumina - was developed specificaly for this application. It offers a high reflectivity from visible to near infra-red. Reflectors are machined / ground against customer's drawing. Quantities range from prototype to production quantities.