High Pressure Ceramic Piston Plunger For Water...
Featured Product from Xiamen Innovacera Advanced Materials Co., Ltd.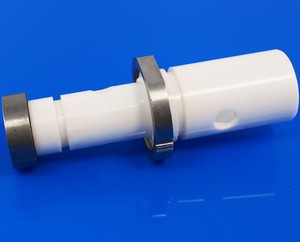 Ceramic Piston Plunger Fits General Pump and Interpump. The Ceramic Plungers are mostly made of alumina (Al2O3) or zirconia (ZrO2) ceramics which have superior wear resistance, corrosion resistance, high-temperature resistance and impact resistance properties etc. When using ceramic plungers instead of tungsten carbide you get longer life on HP-seals and the plunger itself.
And a high surface finish will increase the wear life of parts, allowing for lower replacement costs and better performance. INNOVACERA decades of experience in tight tolerances and high surface finishes have helped us build relationships.
Tags: Ceramic Piston Plunger, Ceramic Plunger, Piston, Plunger, Pump, Water Jet, Waterjet, Waterjet Pump