Stop Sulfur Build-Up in Your Valves!
Product Announcement from XOMOX (A Crane Co. Company)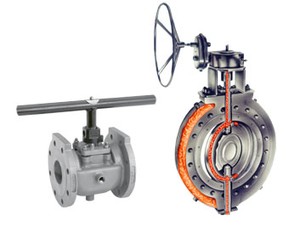 The Xomox Tufline Sleeved Plug valves are available with either partial or full jacket heating to ensure proper operating temperature which prevents molten sulfur from solidifying on critical sealing areas. Tufline jacketed sleeved plug valves offers the benefits of low maintenance, greater operating reliability, in-line adjustability, improved sealing, and proven emissions control.
The Tufline Steam Traced and Jacketed High Performance Butterfly valve was specifically designed for demanding sulfur tail gas applications. The steam jacketing on the body and the steam tracing of the shaft and disc help maintain a consistent elevated temperature across the valve sealing surfaces and shaft bearings to prevent sulfur solidification in these critical areas.
---