XLD Lined Butterfly Valves
Product Announcement from XOMOX (A Crane Co. Company)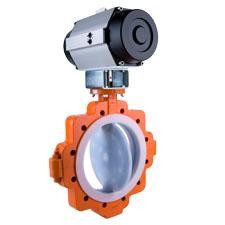 Among its benefits is its resistance to permeation leading to extension of product life and greater operator safety as it does not permit atmospheric leakage.
Low torque. This results in several benefits, such as: smaller operators taking up less space, ease of operation and cost savings with less expensive automation packages.
Live loaded stem sealing system. The benefit is atmospheric sealing integrity and no manual adjustment over the life of the valve.
---