ZAGO High-Tech Sealing Fasteners & Smart Factory
Featured Product from ZAGO Manufacturing Company, Inc.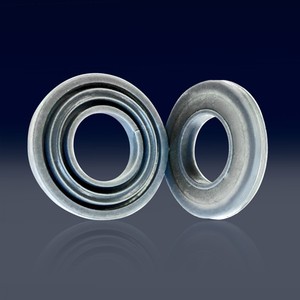 In this article, Process Engineering Controls & Manufacturing (PECM) covers how ZAGO high-tech fasteners - sealing screws, sealing nuts, sealing bolts & sealing washers - are instrumental in protecting automated machinery from contaminants leaking in or out and fragile sensors capturing and transmitting real-time data.
Unlike ordinary fasteners, ZAGO sealing fasteners are configured with a rubber O-ring (or a rubber element) that when squeezed, permanently seals out contaminants, including liquids, gas, oil, moisture, disinfectants, and lubricants, from entering and damaging equipment while preventing toxins from leaking into the environment. Click on "More Info" above to learn how they protect sensors.