CCD Scan Module...High Performance
Product Announcement from ZBA, Inc.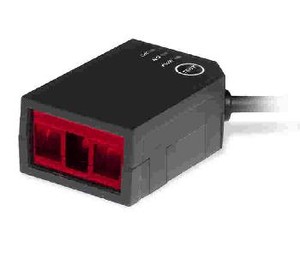 ZBA, Inc. - Industry popular High Performance scan module that represents the smallest size of any product in its class. Ideal mounting design for space limited embedded scanning solutions. Target applications include gaming systems, medical instrumentation and kiosks.
The ZB-5130M is based on a CCD scan engine with a bright and narrow LED Illumination source, as similar in nature to a laser line, that gives the user visual feedback on the positioning of the scanner. The ZB-5130M is designed with a high resolution CCD sensor providing outstanding scan performance on narrow bar codes.
Included in the design of the ZB-5130M is a testing button allowing immediate scan results to provide the enduser / system integrator immediate feedback with respect to the positioning of the scanner in the system. The module has a mounting hole on the bottom of the case to allow for easy mounting into any OEM design.
---