Fire Protection Tanks
Featured Product from ZCL Composites, Inc.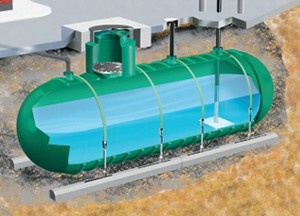 System designers and installers know that the best standby sources of water for fire protection needs are stored in an underground or aboveground fiberglass tank. Our watertight tanks are the reliable, long-term solution for safely storing water - and protecting it from freezing conditions - whether the location is inside a facility or in a nearby underground site. ZCL | Xerxes has a proven track record of designing and manufacturing watertight tanks, with hundreds of thousands of long-term installations throughout North America.
Features
Secondary containment around full circumference of tank
Corrosion-resistant inside and out
100% premium resin and fiberglass (no fillers)
Available in underground and aboveground models
Available in single-wall, double-wall and triple-wall models
Option available manufactured with NSF 61-listed materials (for potable water)
Manufactured in accordance with NFPA 22 and 1142 standards
Designed to withstand surface H-20 and HS-20 axle loads
Flexible design options including pump vaults, bottom sumps, anti-vortex plates and suction tubes
Lightweight and easy to install
Not limited by burial depth or water table