Military and Defense Batteries
Featured Product from ZPower, LLC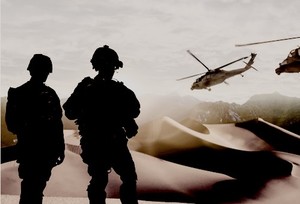 A Safer, Smaller Power Source for Warfighter Wearables.
A power source like Li-ion - which has the potential for combustion or fire - isn't ideal for any wearable. That's especially true of warfighter wearables that may encounter IEDs or combat situations. The eco-friendly, water-based chemistry of ZPower silver-zinc microbatteries poses no threat of fire. And these rechargeables offer long-lasting power in less space - which helps keep equipment and tactical gear smaller and less bulky.
Made in America and Fully Customizable.
Our American-made rechargeable batteries are a superior choice for gear that is soldier-worn or carried by military personnel. This includes standard gear such as radios, HUD and GPS devices, as well as emerging solutions like next-generation night vision, augmented reality goggles and Nett Warrior systems. And, while offering standard-sized button cells, the ZPower team can work with you to design customized rechargeable microbatteries that fit your size and power specifications.
Proven Innovation with Proven Technology.
When you're outfitting America's front lines, you can't afford to worry whether or not your suppliers can deliver on their promises. ZPower's been in the business of silver-zinc battery innovation for decades and has successfully manufactured millions of cells for hearable and wearable applications.
Key Benefits
Non-flammable
American-made
Eco-friendly and recyclable
More energy dense than Li-ion
Smaller, more compact size
Customizable