Tech Article:Batteries smaller than collar buttons
Featured Product from ZPower, LLC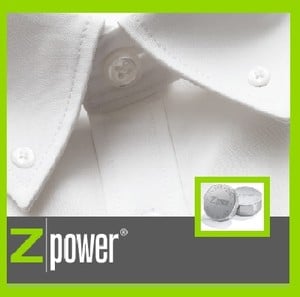 Design Engineers are continuing to innovate in the consumer electronics and medical device markets; developing smaller, yet more powerful devices. A primary challenge the designers face is how to miniaturize a device around the large batteries previously required for such applications.
Silver-Zinc rechargeable batteries offer many benefits compared to other technologies.
See in depth data and charts that show Energy Densities, Volume. Cycle Life and Safety comparisons of NiMH, Li-on and AgZn batteries and learn about transportation considerations and current market applications.