Zeus Expands Drawn Fiber Capabilities
Featured Product from Zeus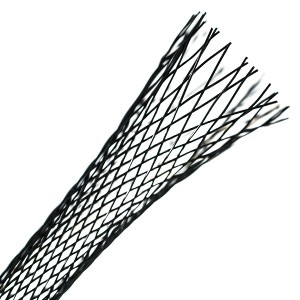 Expanding beyond PEEK, Zeus' drawn fiber product offering now consists of fibers made out of additional polymers, including PFA, FEP, and ETFE. This product line expansion will result in enormous benefits for manufacturers around the world and allow more flexibility and options in regard to aerospace, semiconductor, and chemical applications.
PEEK Drawn Fiber is a high tensile, abrasion resistant fiber that is commonly used in wire harness and hose braiding applications. The high tensile strength, coupled with the light weight of PEEK Fiber make it an ideal material for aerospace applications.
PFA Drawn Fiber is capable of continuous service at 500°F (260°C). PFA Fiber is commonly used to make meshes and filters for semiconductor applications where its purity and resistance to chemical attack ensure a long service life in aggressive environments.
FEP Drawn Fiber is a very robust material that can be used to make mist-eliminating filters and screens for harsh chemical environments where other materials would fail. With a luminous transmittance of 96%, FEP is the most optically clear performance fiber available.
ETFE Drawn Fiber is the fiber of choice for applications that require superior mechanical toughness and chemical inertness. Its radiation resistance allows for repeated Gamma sterilization without any adverse effect on its mechanical properties.