High performance polymer components for Aerospace
Product Announcement from Zeus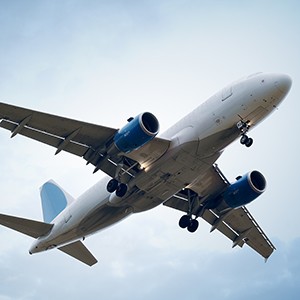 Engineered polymers are also cost-effective and weigh less than other materials, such as metal. The use of performance polymers in aircraft design is expected to increase and Zeus is prepared to support and accelerate future application development by helping you determine the optimum material.
Zeus continues to focus on producing the highest quality products that meet or exceed industry standards.
Zeus' products can be found in applications where materials are exposed to critical environments in aviation programs worldwide.
Our spiral wrap, convoluted tubing, and heat shrink products are widely used in wire harness applications. We offer drawn fiber made from various resins that make excellent braiding materials for cables and increase chafe resistance, while minimizing weight.
Zeus Sub-Lite-Wall® (~0.002") heat shrink offer seamless coverings to composite forming mandrels or bladders that expand with heat and pressure for composite manufacturing aids. Our portfolio also includes products that are ideal for fiber optic, hydraulic, wire coating, and sealing applications.
---