Custom Heat Shrink Tubing
Featured Product from Zeus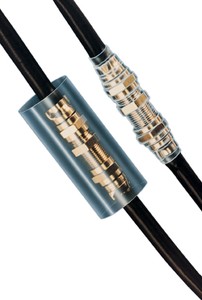 Zeus has more than 50 years of experience extruding custom tubing and special profiles. Tubing variations are boundless with a wide variety of additives and secondary services available.
ID (Inner Diameter)
OD (Outer Diameter)
Wall Thickness
Specifications
Additionally a wide range of specifications can be incorporated into the tubing including:
Special Resins
Straightness
Certification and Testing
Etching
Secondary Services
Custom Cutting
Custom Packaging
Special Inspection Procedures
and MORE!
No matter how complex or sophisticated, Zeus accepts the challenge to quote on your requirements and welcomes the opportunity to be a part of your R&D programs.

Play Custom Heat Shrink Tubing Video