Boron Nitride Evaporation Boat
Featured Product from Zhuhai Cersol Technology Co., Ltd.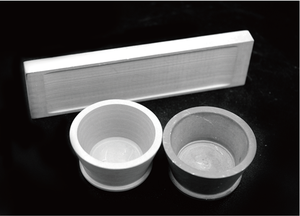 For boron nitride evaporation boats, we use high-purity and high-quality raw materials to ensure that the materials have good chemical properties. The international advanced vacuum hot pressing sintering method is adopted to ensure the excellent physical properties of the product. The sintering process adopts a two-way pressure method to ensure the consistency of the product bulk density. The digital control of production equipment ensures stable and consistent product quality. The unique process formula optimizes the component structure, enhances the thermal shock resistance and flexural strength of the evaporation boat, improves the spreading area and evaporation efficiency of molten aluminum, enhances the corrosion resistance of molten aluminum of the substrate, and prolongs the service life.