Aspheres
Featured Product from Zygo Corporation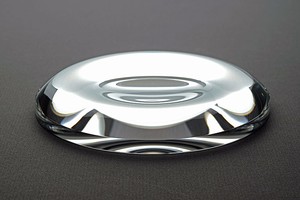 Extreme Precision Aspheric Optics
Precision aspheres are manufactured with extreme precision aspherical manufacturing technologies. Aspheres - precision aspherical optics manufactured by ZYGO's Optics business segment - can be manufactured in sizes up to 500 mm, with tolerances better than λ/5000 RMS @ 633 nm.
In the digital age, aspheres are growing in popularity in modern optical lens designs. Aspheric surfaces can now be found in most IR designs, and are increasingly prevalent in the visible and DUV spectrum for a range of consumer, defense , medical and semiconductor applications. High end aspheric surfaces are also increasingly critical in lithography lenses.
ZYGO's Extreme Precision Optics team fabricates world-class aspheres and ultra-high precision aspherical optical assemblies, serving the Defense & Aerospace, Life Sciences, and Semiconductor markets.
Aspheres, and Aspheric Surface Fabrication
• Asphere sizes to 500 mm
• Materials: Zerodur, ULE, Glass, Ceramics, Si, CaF2
• Asphere Accuracy to λ/5000 RMS @ 633 nm
• Off-axis mirrors without parent fabrication
• Technologies:
›› Computer Controlled Optical Surfacing (CCOS)
›› Ion Beam Figuring (IBF)
›› Magneto-Rheological Finishing (MRF)
›› Precision optical & CMM metrology
›› Physical null lenses and/or Computer Generated Holograms (CGH)