Precision Reference Surfaces
Featured Product from Zygo Corporation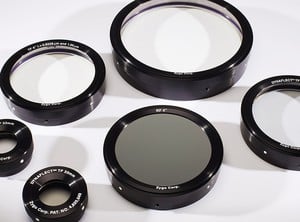 As the world leader in metrology ZYGO is uniquely suited to supply plano optics for high precision reference and transmission flats. Our state-of-the-art interferometers, teamed with our proprietary polishing capabilities, keep ZYGO in the forefront.
In addition to reference and transmission flats, ZYGO manufactures oil on plates for material qualification. Our large polishing machines allow us to manufacture not only round optics to over a meter in diameter, but in addition we supply reference bar mirrors for use in semiconductor manufacturing, or wherever the most precise measurements are required.
Key Features
Flatness better than λ/40.
Surface Roughness < 1nm.
Sizes up to 32" can be measured at full aperture.