Zynapse MMDM Integrity
Product Announcement from Zynapse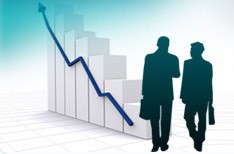 Real-time data integrity. Data de-duplication at source.
Zynapse Integrity is an automated MMDM tool that manages the quality of the master data on an on-going basis. It keeps a cleansed and harmonized material master permanently clean. Zynapse Integrity is a one-stop solution for maintaining the quality of material master data in the ERP system. It prevents data duplication and enhances discovery, visibility and compliance.
Material master data is a key asset of an enterprise. Companies embark on an exercise to consolidate all its critical data to have a single version of truth. However, once the data rationalization is done, companies face the following challenges to keep the data clean on an on-going basis:
Limited search capabilities of existing ERP systems
Lack of proper processes to control the entry of data into item master, which leads to duplication
Poor visibility
Lack of information about the exact specifications of parts while entering new data
Poor data quality of existing item master
Lack of domain expertise
Generic solutions that try to deal with all types of master data, focus more on harmonization & synchronization. They have simple rule-based work flows to ensure data integrity. On the other hand, Zynapse Integrity is the best-in-its-class solution that focuses on the critical master data harmonization process, and keeps it clean on an on-going basis.
Zynapse Integrity is powered by AI-based solutions & deep domain expertise and works on a real time basis to maintain data quality. It automatically classifies, extracts attributes, enriches the data, checks for duplication, and enables superior discovery of identical/ alternate parts and items. Another unique feature is the dynamic Approval Workflow, which is a key component of Zynapse's Data Governance Technology.
Zynapse Integrity seamlessly integrates with SAP R/3 and other leading ERP applications. It helps people get the most out of the existing ERP material master by enabling superior search and increasing adoption and compliance.
---