Pressure Control Valves in superior co-ax design
Product Announcement from co-ax valves inc.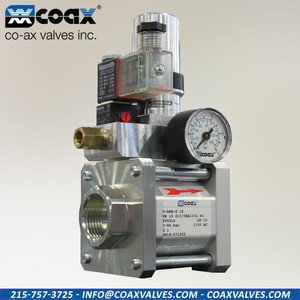 The co-ax design pressure limitation valves HPB and SPB are the latest generation of our bypass valves. They are available in the orifices size of DN 15 and DN 32. They will be replacing the DN 20 and DN 40 bypass valves and they offer the following features and benefits: low-noise; compact design; light weight; high cycle life; maintenance free; pressures up to 120 bar; ressure ranges 16 / 64 / 120 bar These valves have compatible line connections to the DN 20 and DN 40 SPP and HPP type pressure limitation valves. These control valves are either available in manual (HPB) or proportional (SPB) externally controlled designs. If you need more information and technical details please review the specific product pages.
---