PoE HDR camera for long-distance transmission
Featured Product from e-con Systems™ Inc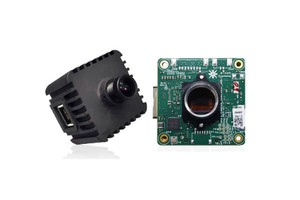 e-con Systems has launched RouteCAM_CU20, an HDR GigE camera based on the Sony STARVIS sensor. This easy-to-integrate PoE camera with excellent low-light/NIR performance can transfer data over long distances of up to 100m reliably.
Key Features and Benefits
♦ Network Synchronization - To provide synchronized multi-camera streaming.
♦ Customization - Can be customized including sensor, optics, form factor, etc to meet customers' unique requirements.
♦ Sony STARVIS - HDR, NIR and ultra-low light with 0 luz capabilities.
♦ PoE - Ensure power supply for the camera through the data cable itself.
♦ GigE interface - Ensures reliable connection to transfer video data up to a distance of 100m.
♦ H.264/H.265 Encoding - Ensures high-quality video transmission with minimal bandwidth.
Customization & Integration
e-con Systems with its deep expertise and knowledge in various camera interfaces and embedded vision applications provides necessary customization services and end-to-end integration support for RouteCAM_CU20 to meet your application's unique requirements.