M122 Magnetic Rotary Encoder
Product Announcement from Gurley Precision Instruments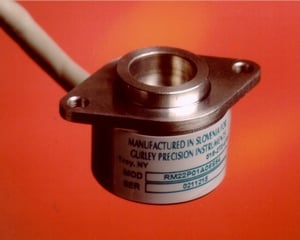 Gurley Precision Instruments introduces a new magnetic encoder, the M122, which offers high performance in a small package (22-mm). The M122 includes a microchip equipped with a matching rotating magnet that provides four output options: binary parallel, synchro-serial (SSI), incremental (quadrature) and analog.
The M122 comes standard in an IP64 housing (IP68 optional), with a maximum resolution of 512 words/positions per turn, and accuracy better than a degree.
About Gurley Precision Instruments
Gurley Precision Instruments is an ISO9001-Certified company that offers rotary and linear optical encoders and related accessories.
For Product Sales & Support click here
---