Print your own custom, wear resistant components
Featured Product from igus® inc.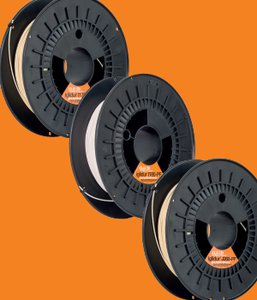 igus® presents world's first tribological 3D filament for 3D printers.
50 times more wear resistant than ABS and PLA - Four iglide® Tribo-filament options now available from igus® utlize the same proven technology as igus® iglide® bearings. Tested countess times in our in-house lab, this is the first range of 3D filaments specifically developed for dynamic applications. Create custom, wear resistant bearings, prototypes, or other components with the strength and wear-resistance of iglide® bearings.