Automated Thermal Testing of Power Devices
Featured Product from inTEST Thermal Solutions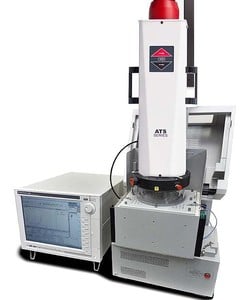 Simplified Thermal Test Integration with a ThermoStream®
or Sigma Platform and Keysight B1505A, B1506A Power Device Analyzers.
Designers can now characterize device behavior over wide temperature ranges using the HP289-PM thermal platform or ThermoStream air forcing system. Both integrate directly with the Keysight Analyzer to minimize measurement issues introduced when routing longer cables to external temperature test equipment.
The thermal platform (ambient to +250°C) and ThermoStream (-80 to +250°C) meet the needs for high heat and extreme cold testing applications. Automated temperature cycling, data logging, and remote communications are featured in both temperature test systems.
Download the brochure and performance specifications here.