Lean Production- Profile Tube System D30 from item
Featured Product from item America, LLC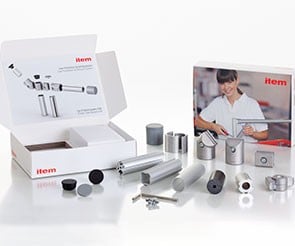 Profile Tube System D30 - Exactly what you need to successfully implement lean production in your plant - continually optimize production processes and lower costs.
Get a free sample kit and experience perfect lean production!
Simple handling is the key feature of Line D30, delivering maximum cost efficiency by simplifying continuous improvement in manufacturing processes.
Exceptional performance – significantly lighter than steel yet exceptionally stable - thanks to the benefits of profiled tubes. Fasteners can be implemented anywhere – in the perfect position and at any angle, giving you the ultimate flexibility for turning your ideas into reality.