Timely, Cost-effective Custom Optical Solutions
Featured Product from Advanced Optics, Inc.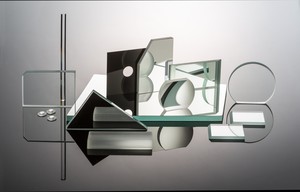 For over 50 years, Advanced Optics has taken pride in manufacturing quality, cost-effective optical mirrors and windows delivered on-time and made in the USA. We offer both a line of ready to ship catalog commercial and precision polished optics as well as have the ability to craft custom optics to your exact specifications.
Our product line includes:
Need a custom optic? No problem. Our skilled team of craftsman has the ability to:
Fabricate custom sizes and shapes
Design and supply custom coatings
Achieve parallelism of > 2 arc seconds
Manufacture concave and convex lenses
Modify and resurface customer supplied materials
Drill holes, notch glass and provide beveled substrates
Precision polish optics with non-standard aspect ratios
Provide filters, filter glass and high index glass materials
Craft custom optical mirrors and windows from prototype to production
We carry an extensive line of raw materials on-site to ensure we meet your needs quickly and efficiently. Whether you require a single optic or productions quantities, no optic leaves our facility until it passes our rigorous 100% quality assurance process.
Our unique blend of state-of-the-art technology, experienced team of professional craftsman and engineers combined with our traditional values of personalized customer service is what sets us apart. Your satisfaction is our top priority - guaranteed.
Our optics are excellent performers when it comes to aerospace, military and commercial avionics, medical instrumentation, academics and research, and industrial applications. Our skilled staff takes pride in the care and attention to detail of each optic we produce.
Request a quote. Advanced Optics looks forward to assisting you and to meeting your requirements. You may request a quotation through our website or by calling 1-262-548-1155 for prompt service.