Electrical Testing of Insulating Materials
Service Detail from M+P Labs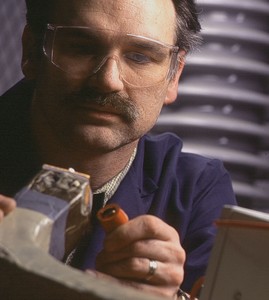 M+P Labs has expertise in conducting a range of electrical tests to evaluate the characteristics of various insulation systems. Test programs range from standard ASTM test methods to custom designed research programs. Most tests can be conducted in a temperature-controlled environment ranging from ambient to 300 oC. We offer high-voltage capacity up to 150 kV. Testing includes:
Capacitance
Dielectric Breakdown
Dielectric Constant
Dissipation Factor
Dielectric Strength (air or water)
Inductance
Surface and Volume Resistivity
Megger Testing (up to 100 Tera Ohm range)
Qualification Testing:
We perform ASTM 149, ASTM 150, ASTM D229, ASTM D257, NEMA LI-1 and customer specific Quality Control and Qualification testing.
Failure Analysis:
M+P Labs has extensive experience performing failure analysis of electrical insulation systems, particularly for the power generation industry. We routinely identify the composition of contaminants, check for leak paths and determine the root causes for premature insulation failures.
Additional analyses and testing capabilities available at M+P Labs include:
The chemical, thermal, mechanical, metallurgical, and microstructural analysis capabilities available at M+P Labs can be used in conjunction with electrical property characterization to help solve your most challenging materials and processing problems or qualify products for use or sale.
· Chemical & compositional characterization
· Electrical testing (insulating materials)
· Scanning electron microscopy/electron microprobe analysis
· Specimen extraction & machining
M+P Labs Quality Assurance:
The rigorous quality assurance requirements mandated by these industry quality standards: ISO 17025, Nadcap (aerospace and defense industry) and 10 CFR 50 Appendix B (nuclear utility industry) are applied to each and every job we perform, regardless of whether it requires conformance to any of these accreditations. The accuracy of the results produced by our staff of highly-experienced analysts allows our clients to make critical decisions based on precise and reliable information.
Contact Information:
For additional information or to discuss your materials testing needs, please contact us at (518) 382-0082, via email at info@mandplabs.com, or visit us on the web at www.mandplabs.com.
---