About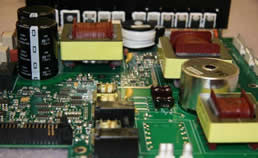 ABX Engineering is a 25-year-old contract electronics manufacturer which targets medium to large projects. ABX Engineering is an ISO 9001-2008 Certified Manufacturer offering full turnkey manufacturing, from quick-turn prototypes, through volume turnkey manufacturing and box build assembly. ABX has a 45,000 square foot manufacturing facility in Burlingame, California with sales offices in San Diego California and Charlotte North Carolina.
ABX manufactures for accounts that benefit from a sustained relationship with a production partner that can offer access to volume purchasing, manufacturing engineer guidance and quality production services.
Serving our clients with quality services for over 25 years!
At ABX, our size, experience, expert staff and state of the art equipment enable us to respond to unique customer demands with flexibility, speed and accuracy, at competitive pricing. The quality of our services and products we produce have earned us a valued name and we pride ourselves as a leader in Full Turn Key Electronics Manufacturing Services.
Serving customers committed to a greener planet
ABX is proud to serve customers committed to a greener planet. Manufacturing products for clients providing products, technologies and research that help to contribute to a greener planet. Serving customers in energy, solar, wind, transportation,

agriculture, research and other green applications.
ABX has offered our customers RoHS (lead-free) manufacturing options since 2000. ABX promotes sustainable manufacturing processes that are non-polluting, conserve energy and natural resources, are economically sound, and safe for our employees.
The ABX Turn-Key Advantage
The ABX Turn-Key Advantage - Single Vendor from PCB Assembly, Box Build, Testing, to Finished Product.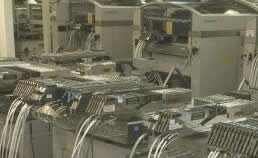 In addition to providing our customers with high quality Electronic Manufacturing Services, our customers also gain a significant advantage from our in-house Materials Planning and Procurement team.
In today's challenging economic times, component procurement sourcing has become more of a challenge and component lead times can significantly impact your production schedule, NPI and cash flow.
ABX Turn Key programs puts our experienced materials planning and purchasing team, a synergistic combined buying power on your production program and ABX becomes a supply chain resource for your company. This translates into shorter lead times for you, and gives you the ability to work with a single vendor from start to shipping.
Supplier Directory Categories
Technical Articles