About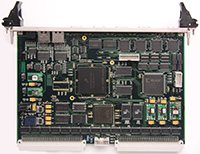 A and M Electronics, Inc. is a Contract Manufacturer of Circuit Board Assemblies, specializing in Electromechanical Assemblies and Custom Cables / Wire Harnesses, serving the military, commercial and medical electronics industry since 1977. Our specialty services include circuit board assembly, both SMT and through hole, material turnkey and consignment, cabling, harnessing, box build and other electronic products requiring fast turn quality assembly.

A and M Electronics, Inc. provides contract manufacturing of single-sided and multilayered class III circuit board assemblies using SMT, BGA, micro BGA, and through hole manufacturing methods. Boards can be manufactured from fiberglass or standardized FR-4 epoxy laminate in sizes up to 14" x 16". Our automated SMT machine can build assemblies with a repeatability of .025 mm at a rate of 13,500 cph. We are also capable of hand soldering and applying conformal coating to assemblies that will be used in harsh environments.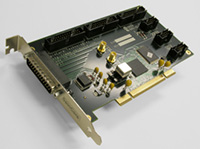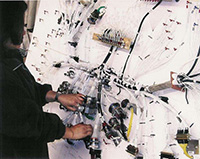 All of our operators are IPC-A-610 certified, most of which have been with us for over 20 years. Our automated optical inspection (AIO) system checks assemblies for conformance, while our in-line de-ionized aqueous cleaning system removes flux from the boards and ensure all assemblies are clean and dry.
A and M Electronics, Inc. builds custom wire harnesses and electronic cables for industries for which quality and reliability are essential. Our class III cables and harnesses are used on safety-critical electronics including fire safety systems, military vehicles, and ejection mechanisms. All cables and harnesses are built to customer's prints and may be braided or bound with clamps, cable ties, sleeves, electrical tape, or conduit. We offer turnkey for programmable panels, customized to their unique purpose and can make cables and harnesses with any wire gauge from 4/0 to 40 AWG. Connections may be press fit, crimped or soldered, depending on design and application.
A and M Electronics, Inc. provides electromechanical box assembly services to customers in the military, medical, and commercial industries. Our class III electronics assemblies are used in products as varied as ejection mechanisms, guitar pedals, and casino gaming machines. We are a family run business and operate with a family approach, our dedicated staff has a very low turnover; most of our operators have been with us for over 20 years.
At A and M Electronics, Inc., we specialize in Mil-Spec electronic component manufacturing including class III PCB assemblies, wire harnesses, cables, and box builds. These high quality components are not only used in the military, but by other industries that require the same level of quality and reliability. We have a dedicated conformal coating environment that allows us to outfit our custom assemblies with protection against the harshest environmental conditions.
Supplier Directory Categories
A & M Electronics, Inc. is listed in these categories: