About
ASM International is Everything Material®. They are the society dedicated to serving the materials science and engineering profession. Through their network of 36,000 members worldwide, ASM provides authoritative information and knowledge on materials and processes, from the structural to the nanoscale.
As an engineering and scientific society, ASM is led by members, guided by member needs and fueled by member participation. They share information and ideas through international conferences and expositions, seminars and local chapter meetings… through publications like Advanced Materials & Processes and the renowned ASM Handbook series… and online through the ASM Global Community.
ASM benefits the materials community by providing scientific, engineering and technical knowledge, education, networking and professional development.
Discover more than 1700 titles from ASM and other leading publishers. They're your source for handbooks, references, textbooks, data compilations, conference proceedings, software, and more. Many books are available in PDF format as downloadable chapters.

Journals
Highly respected and frequently cited, ASM journals cover the latest advances from materials science to practical engineering solutions.
Online Databases
ASM offers a range of comprehensive online databases, available by subscription or site license.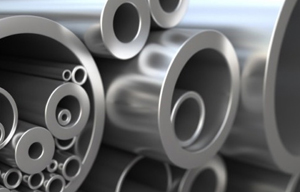 ASM Materials Information Online
ASM Medical Materials Database
Alloy Phase Diagram Center
The leader in materials-related training, ASM covers a wide range of topics including materials for Medical Devices and Industrial Design. ASM courses can help you and your company improve performance in a short time, keep up with the latest advances, and satisfy customer demands for improved productivity at lower cost.
ASM Conferences and Expos provide a venue for the top materials researchers and practitioners to share recent developments in materials science, technology and applications.
Supplier Directory Categories
ASM International is listed in these categories: