About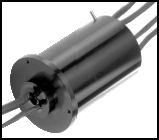 Aeroflex Airflyte is a leading manufacturer of precision slip ring assemblies for a wide variety of applications. Their technical staff is highly skilled in every facet of slip ring design, test, and performance. They are ready to help you select the best assembly for your application. They have standard production units available for quick delivery, as well as a vast library of slip ring designs for you to choose from.

Their many years of accumulated knowledge make it easy to respond to customer inquiries quickly and accurately. Flexibility has always been a key to Aeroflex Airflyte's success-whether a standard part requires modification or a stringent delivery is required. Aeroflex Airflyte always meets its customer's expectations and always stands behind the product it builds. Whether you seek a quantity of one or one thousand, their highly skilled and dedicated staff will promptly service your request and meet your exacting requirements.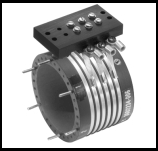 Aeroflex Airflyte is now an ISO 9001:2000 registered company working harder and smarter to produce the best product in the industry.
Aeroflex Airflyte slip rings have been built in a multitude of configurations-ranging in size from ¼" diameter capsules for eddy current test probes, to diameters as large as ten feet for military vehicle turret drive systems requiring hundreds of amps…from simple grounding ring circuits, to combination units for fire control test systems containing hundreds of complex rings carrying high speed digital signals and power for motor drives…from simple two-wire power rings and CCD camera mounts, to the highly sophisticated slip rings used in missile guidance, and…from the benign environment of the laboratory, to the harsh environments seen in military applications.
Supplier Directory Categories
Cobham Slip Ring is listed in these categories:
Technical Articles

A Resistance Primer
(Wire and Cable)
Current is the flow of electrons through a circuit. It is the principle quantity because it does work, and accomplishes the desired results. We measure current in Amperes. (See "UNITS") Voltage is the... (
View Full Article
)

Current Sense Resistors
(Power Supply and Conditioning)
Sudden current or voltage changes are often hazardous to electronic products. For example, transients or surges that reach microprocessor or memory components can destroy those expensive parts, and... (
View Full Article
)