About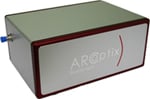 ARCoptix is a small company established in Neuchâtel (Switzerland) that is situated along the ARC of the Jura Mountains in the heart of the watch valley.
ARCoptix is specialized in the realization optical systems prototypes. In addition to our services we offer products such as liquid crystal systems for R&D labs, an inteferometric based velocimeter and custom free-form mirrors. We offer also services such as optical system design, MOEMS design, micro-optical component fabrication, custom liquid crystal cells fabrication, characterization of birefringent materials and spectral analysis.
Foundation
ARCoptix S.A is a young spin-off company of the IMT (institute of microtechnology) of the University of Neuchâtel and the Engineering School of Biel (HTI Biel). It has been founded by four optical engineering experts in 2005.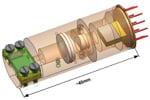 Partners
ARCoptix has a strong partnership with University of Neuchâtel, the Engineering School of Biel and the local watch industry. Thanks to these collaborations we dispose of modern characterization and fabrication facilities as well as specialized expertise in the field of optics and microtechnology.
Customers
ARCoptix works with a broad range of customers. Our main business is based on our two unique spectrometers series. Beside this core activity, we also develop optical systems mostly for companies that cannot afford an expensive R&D department or for the local watchmaker industry that need special optical measurement systems (for example the velocimeter). We sell our liquid crystal products and custom made micro-optical elements mostly to Universities and R&D laboratories all over the world.
Supplier Directory Categories