About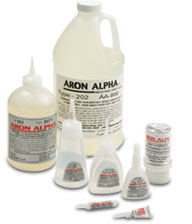 Toagosei America Inc., a subsidiary of Toagosei Co., Ltd., Japan, brings you Aron Alpha® Industrial Krazy Glue. Aron Alpha offers the most diverse line of instant adhesives available to the industry providing you with fast assembly solutions for a variety of substrates including plastics, elastomers and metals. Combined with our process solutions such as primers, accelerators and setters and technical support, you can rely on Toagosei America to be your complete solutions provider from development to production.
We have been producing cyanoacrylate adhesives since 1963 in Japan and since 1994 at our state-of-the-art ISO 9001 registered factory which is conveniently located in West Jefferson, Ohio. Our Ohio location serves North America, South America and European industrial markets.
Toagosei has developed and commercialized a long list of unique and high-value-added products for both industrial and consumer use. We would like to introduce you to our full line of adhesive technology. Detailed information on this full line of products can be found on our Product Technology page, or click on a product group below.
Local Technical and Manufacturing Support

Adhesive challenges are welcomed by Aron Alpha - Toagosei America's sales, marketing and research teams. United States research and technical facilities are located at their West Jefferson, Ohio plant whose quality management system is registered to ISO 9001. Additional technical support is available through other locations worldwide.
---
Aron Alpha Cyanoacrylate Instant Adhesives

A wide selection of high performance, application specific single component, non-solvent instant adhesives in a variety of viscosities, cure speeds, gap-filling capabilities and substrate compatibilities.
---
Aron Alpha Surface Preparation Chemistry
A complete line of surface preparation products to ensure the maximum performance of Aron Alpha cyanoacrylate adhesive technology.
---

Aron Alpha Dispensing and Accessory Products
A range of tips, nozzles, sprayers and pens designed for the simple, clean, hand held dispensing of fluids to reduce waste and operator contact over other methods.
---

Arontite Anaerobic Adhesives
Available in vary viscosities and strengths for thread locking, thread sealing, gasketing and retaining of metal assemblies.
---
Arontite Light Curing Adhesives

Versatile ultraviolet (UV) and visible light (VL) curing adhesives can be used in bonding, encapsulating, coating, tacking and sealing applications.
---
Aron Melt Hot Melt Adhesives
Wide range of hot melt adhesive including Polyester, Olefin and reaction type Urethane developed to bond a variety of substrates.
---
Aron Mighty High Functional Reaction Type Adhesives
Epoxy, Nylon, Urethane and Acryl series with many different grades and characteristics used in numerous fields.
---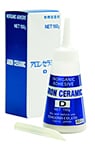 Aron Ceramic Heat Resistant Inorganic Adhesives
A single component heat curing, heat resistant inorganic bond and filler.
Supplier Directory Categories
Aron Alpha Industrial Krazy Glue (Toagosei America, Inc.) is also listed in these categories:
Technical Articles

Automotive Application Case Study
(Industrial Adhesives)
Tier I Automotive Supplier needed to guarantee the placement of cyanoacrylate (instant) adhesive on an a painted metal part prior to mating to rubber component in their high-speed assembly process to... (
View Full Article
)