About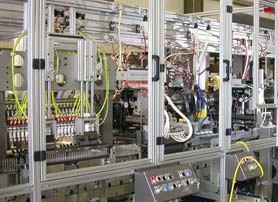 AG Russell understands your automation needs. With over 60 years of experience designing, building and installing automation systems and equipment, they have helped get thousands of products into the market. They know that quality and dependability are as important on the assembly line as in the final product. That's why AGR works with you from the start, custom designing an automation system that will exceed your expectations and be flexible enough to grow with you as your product demands change.
Through dedication, focus and experience, AGR is able to meet your most demanding automation applications. They provide more than just assembly equipment; they provide you with the edge you need to stay competitive in your market. Some say that with 60 years behind them, AGR has seen and done it all. They like to think you haven't seen anything yet.
AGR Competitive Advantage
AGR's extensive industry experience has provided practical engineering "know-how," resulting in superior automation concepts.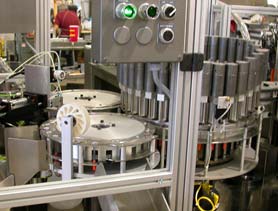 AGR designs and builds equipment to "machine tool" quality and durability standards that are proven to provide years of reliable service. The use of heavy-duty construction methods and components, cam and servo-driven mechanisms in lieu of air cylinders, and state of the art control and inspection systems, are their trademarks.
The company has strategically not aligned themselves with any one particular automation technology, allowing them to apply the appropriate technologies for the product, the processes required, the product life cycle, and the plant environment.
AGR's proprietary line of VibroBlock® feed systems outperforms their competitors' feeders in both performance and reliability. They are engineered to become an integral part of the automation equipment, rather than an add-on item.
Supplier Directory Categories
Arthur G. Russell is also listed in these categories: