About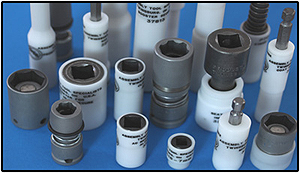 Even though we have assumed the name "ASSEMBLY TOOL SPECIALISTS, INC." we continue the Production Tool Company history and association with all types of assembly industries by marketing our "NO-MAR" gap and flushness gages as the PTCo. brand and logo. The special assembly tools and accessories will bear the ATS name and logo and will be applied to all future new tools and products.
Our design phase begins in your facility as our "Mutilation Prevention Doctors" begin their examination of their patient, your headache, on your assembly line. They are seeking the symptoms of your pain and problems by identifying the cause of your abrasions and product damage. They poke, prod, interview, measure and collect samples that are shared with our in-house engineers to come up with the cure.
Our PTCo. brand of "NO-MAR" plastic Gap & Flushness Gages are used and known worldwide as the bench mark of auto auditing tools. We provide them in tolerances of plus or minus 5% to meet and/or exceed your "Certified & Serialized" ISO requirements for measuring instruments. We also provide them as "Reference Only" checking gages.

In addition to our many specialty tools and mutilation prevention solutions we have qualified as a woman owned enterprise so we may assist our industry partners in fulfilling their goals within their minority purchasing policies.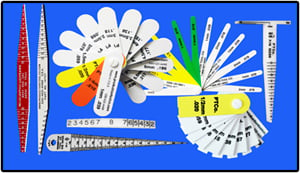 We are not a company managed by policies. We are a company managed by principles. A few of them are:

Our customer is our paycheck.

Quality performance and quality service starts with a positive attitude.

The secret to successful customer service is to start with YES.

Customer satisfaction is not our goal. Customer loyalty is our goal.
Below are some of the "MUTILATION PREVENTION" and special application tools we make for the automotive and truck assembly plants. The white protective "Spinz-Free" rotating sleeves are used on the majority of our tools to prevent damage to the paint, plated and fabric surfaces of the vehicles. They also prevent injuries to the associates by covering any pinch points between the power tool and the fastener. The tools shown may not fit YOUR particular application so to make a tool for YOUR needs we need more information and sample fasteners. Please contact us by phone or email to cure your ills.
If you would like to start receiving our tool & gage flyers, click here.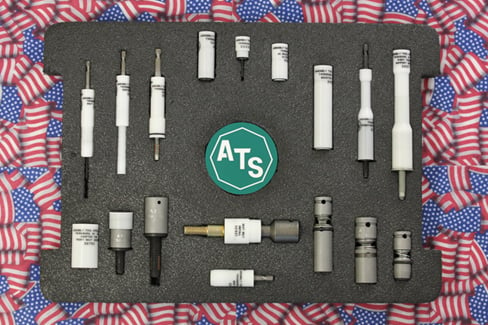 Supplier Directory Categories