About
Professionals Trust ATLANTA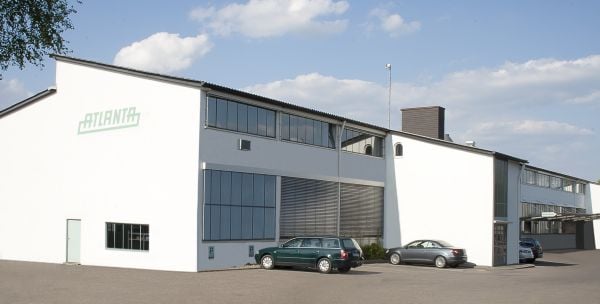 As a supplier of high-quality drive systems, we can offer our customers the appropriate solution for every requirement. We see ourselves not only as a manufacturer and supplier, but also as a partner of our customers, who offers its know-how in the planning and design phase, with custom solutions in all areas of engineering.
We are a dependable worldwide partner and manufacturers from many different industries, including machine tool, automation, aerospace, woodworking, material handling, robotic, food, packaging, stone and special machinery, trust the products "Made by ATLANTA". Convince yourself of ATLANTA.
Progress and Innovation from Bietigheim-Bissingen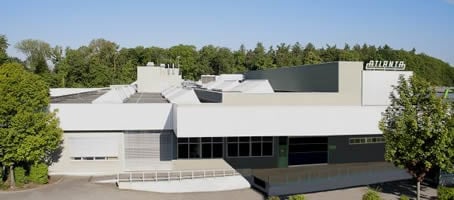 We combine experience with research and innovation. As a medium-sized family company which has specialized in the development, construction and production of high quality drive systems, we have offered convincing high quality solutions in the field of driving systems for nearly 80 years.
In our three plants in Bietigheim-Bissingen, Germany (near Stuttgart), more than 230 employees use their knowledge and skills for continuous improvement of our products and therefore new improvements for the market place.
From The Beginning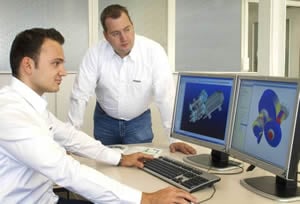 By using the most modern CAD and data processing systems available today, gives our engineers and technicians the basis for strong functionality, precision and reliability of our products.
In addition to the constant refinement of the standard products, our team of engineers also develops daily customer specific solutions for complex power trans-mission problems.
Always in Good Hands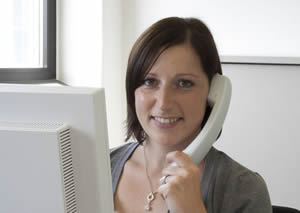 As a transmission specialist, it is not sufficient to only sell our products. We provide individual customer care with the best support in the planning and design phase.
With sales agencies located throughout the World, with a professional sales & service guarantee from the technical support through order processing and shipment, our customers always get the best service.
Everything from One Source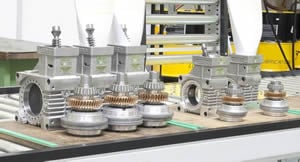 All ATLANTA products are manufactured using modern CNC manufacturing methods in our three plants in Bietigheim-Bissingen, Germany.
With advanced production technologies and modern machines, enhanced with highly flexible planning and control software, we ensure our high quality standard products.
The Nuts and Bolts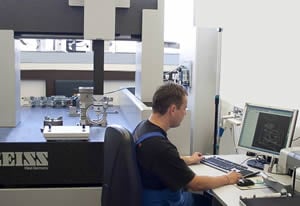 Satisfied customer are the ultimate goal of any successful business. It is therefore our main objective to maintain the highest quality standard of our products. This standard is set by our customer's opinion of our products.
Quality increases economic efficiency. Therefore, we set a high value on quality and quality assurance. We are certified according to ISO 9001:2008.
Just in Time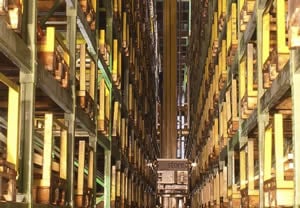 Do you require short lead times and on-time delivery? We do also: Items available from stock will usually be sent the same day they were ordered.
With over 7,000 standard items divided into four high-bay inventory racks, we ensure that you don't have to wait long for the required transmission components.
Life-Long Learning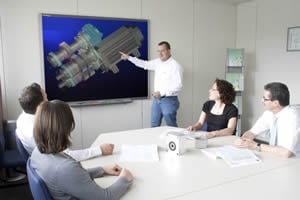 "A company is only as good as its employees!" To hold our leading position in the market as a global company with sophisticated products, we place great value on training our employees. This creates the basis for a motivated and qualified workforce, and correspondingly good performance.
To introduce our new products, we organize regular training & seminars for our National and International agents at our headquarters in Bietigheim-Bissingen. Customer training can be made on request directly on-site or in-house in our facilities.
Always Up To Date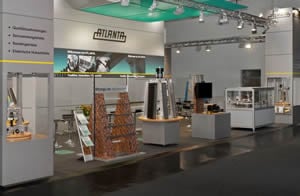 Being close to our customers is important to ATLANTA. We regularly exhibit at National and International trade-shows to meet and have discussions with our customers about its new product developments.
The Hannover Fair with MDA emphasis and the Motek Fair in Stuttgart are among the largest industry drive technology exhibitions in Germany, which gives the opportunity to present our products in detail. Internationally, we present at all relevant Drive and Automation Technology tradeshows. Our subsidiaries and agents are available to provide local support.
Boundless Customer Contact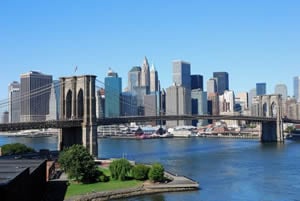 Under this motto we have established the world wide distributors. We have three subsidiaries and 21 agent offices in all industrialized countries of the world.
Project consulting, high availability of needed items and short delivery times make us as a flexible and reliable partner for drive technology.
Supplier Directory Categories
Technical Articles