About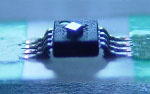 Years ago, flexible circuitry was only used as interconnects for hardboards and other sub assemblies. Today, fully assembled flexible circuits are used to create highly functional products using less space and weight. With flexible circuitries material stability, density and flexibility, designers are finding that flex circuitry gives them tremendous options for utilizing valuable space. Automated Assembly has many proprietary process for manufacturing on a flexible circuit, with many more to come. They believe that investment in automation is the key to zero defect assembly and continuous cost reduction.

Automated Assembly has recently invested in:
Automatic Optical Inspection or "AOI" of all solder joints, part numbers, and polarities
Robotic packaging cells to give one final inspect of the product before the circuits are shipped
Automated blanking of circuits, with soft or hard tool
Bar code capability for tracking in the medical markets
Automated Assembly assembles a variety of components onto flexible circuits. They are prepared to see an entire project through from CAD work to final test. They can handle circuit design and layout and have a comprehensive MRP system that can handle the procurement and storage of raw material.
Automated Assembly is ready to handle your prototyping and take the project to high volume production using some of the latest automation technology available today. Their roll to roll automation processes allows them to be cost effective as well as highly capable to produce large volumes of product. When it comes to providing services necessary to meet all the individual needs of manufacturing, Automated Assembly Corporation can surpass your expectations from design to delivery.

Contract Manufacturing Services Include: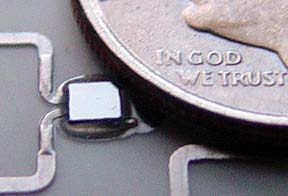 RFID Assembly
Flexible Circuit Assembly
Roll to Roll
Prototyping
Full Manufacturing Services
Design
Graphics
LED Assembly
Flip Chip on Flex
Rugged RFID Tags
Lamination Capabilities
Laser Services
Automated manufacturing is a way of life at Automated Assembly Corporation.
Supplier Directory Categories
Automated Assembly Corporation is also listed in these categories: