About
Buy Direct and Save up to 50% on Thousands of Quality Industrial Control Products…
--Enjoy the benefits of great values, fast shipping and superior service.
AutomationDirect® began as PLCDirect in 1994, and quickly grew from a tiny PLC company to a well-recognized name in the industrial automation market. The company offers over 14,000 name-brand and private label automation process control and industrial electrical products including PLCs, operator interfaces/HMI, drives and motors, motor controls, sensors, pushbuttons, DC power supplies, NEMA electrical enclosures, wire duct, wire, fuses, pneumatic components, light curtains, safety glasses and more, through a 2,000+-page catalog and an e-commerce store.
As the first industrial controls company to successfully use a direct sales model, AutomationDirect passes savings on to customers at prices well below the industry average. Shopping by phone, fax, or online is easy, and in-stock items ordered by 6 p.m. ET are shipped the same day (with approved credit). Shipping on most orders of $49 or more is FREE. Most orders are delivered with a 2-day transit period as the standard at no extra charge.
AutomationDirect offers a wide range of products to meet customer needs and applications. To keep up with the most current product offerings, visit their Web site or subscribe to their newsletter.
To keep customers informed of available products, AutomationDirect publishes a free catalog filled with product descriptions, colorful photos, technical specifications, and a comprehensive price list. The same information is also available via the online store. Customer service reps and technical support staff are available to take orders, answer questions or troubleshoot problems from 9-6 p.m. weekdays, ET.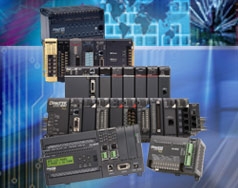 AutomationDirect's Product Line Includes:
AC Drives (VFD-variable frequency drives)
AC Motors (1/4 – 300 hp)
AC Motor Soft Starters
Air Cylinders (Pneumatic)
Beacons (Signal Lights)
Buck-Boost Transformers
Buzzers/Alarms
Cable Ties
Circuit Protection
(supplementary protectors/breakers/disconnects)
Control Transformers
Cord Grips
Counters /Timers /Tachs
Current Sensors/Switches/Transducers/Indicators
Data Cables (RS485, RS422/RS232)
Data Logging / Monitoring Software
DC Motors (1/3 - 2 hp)
DC Power Supplies
Digital Counter-Timer-Tachometers
DIN Rail
Disconnect Switches
Electrical Enclosures (NEMA, metal/non-metal, disconnect)
Enclosure Climate Controls (Heaters, Humidistats, Thermostats, etc.)
Enclosure Cooling (A/C units, cooling fans, etc.)
Encoders / Optical Transducers
Ethernet Patch Cables
Ethernet Switches (managed & unmanaged)
Fiber Optic Sensors
Field I/O Products
Field Wireable M8/M12 Connectors and Couplers
Flexible Electrical Tubing
Flexible Portable Cable
Foot Switches
Fuses
Gearboxes (worm)
Ground Fault Sensors
HMI /Operator Interfaces
Indicator Lights
Industrial Communication Products
(Ethernet, serial)
Junction Blocks (Multi-Port)
Level Sensors
Light Curtains (for machine safety)
Limit Switches
Line Reactors for VFD
Modbus Gateway (TCP/IP to RTU)
Molded Case Circuit Breakers (MCCBs)
Monitors (Industrial LCD, touch/non-touch)
Motion Control
Motor Controls (contactors, starters, overloads)
Motor Speed/Standstill Relays
Multi-Conductor Cable (Bulk)
Multi-Wire Connectors

Operator Interfaces/HMI Text/Touch Panels
PACs (Programmable Automation Controllers)
Panel Interface Connectors
PC-based Industrial Control Products
Photoelectric Sensors (& Photo Eyes)
Pilot Lights
PLCs (Programmable Logic Controllers)
PLC Data Logging Software
Plugs, Connectors and Receptacles
Pneumatic Parts (fittings, tubing, air hoses, cylinders, FRL's, control valves, solenoid valves, pilot valves)
Power Distribution Blocks
Power Transformers
Pressure Gauges
Pressure Sensors/Switches/Transmitters
Process Instrumentation and Controls
Proximity Sensors
Pushbuttons / Switches / Indicator Lights
Relays (SSR, electromechanical, power, HAZLOC, more)
RTD Sensors
Safety Glasses
Safety Gloves/Arm Protection Sleeves
Safety Interlock Switches
Safety Relay Modules
Sensors (fiber optic, photoelectric, ultrasonic, more)
Servo Systems (Motion Control)
Signal Conditioners
Signal Devices (Visual/Audbile Alarms)
Soft Starters (for electric motors)
Stack Lights / Tower Lights
(emergency warning lights, xenon strobes, machine status lights)
Stepper Systems
(stepper motors, stepper drives…)
Strain Reliefs
Temperature Controllers
Temperature Sensors & Transmitters (RTD, thermocouple, thermowell)
Terminal Blocks and Wiring Solutions
Thermometers (3" & 5" Dial, Bimetallic)
Timer Relays
Tools (hole cutting)
Tools (pliers, strip, crimp)
Tools (screwdrivers & torque tools)
Tools (wrenches, ratches, sockets)
Touch Panels (Operator HMI and LCD monitors)
Ultrasonic Sensors
Wire (MTW, TFFN, THHN Hookup/Building wire)
Wire Connectors
Wire Duct
Wiring Devices (plugs, receptacles, connectors, lockout/tagout)
Work Gloves (Hand & Arm Protection)
Worm Gearboxes
ZIPLinks (pre-wired device connection cables)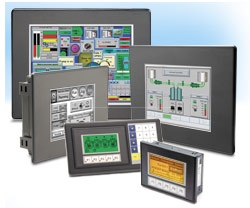 AutomationDirect's ability to sell high-technology automation products at discounted prices relies on strategies employed to cost-effectively reach customers and the efficiencies inherent in their plant operation. The headquarters in Cumming, GA (30 miles north of Atlanta) is designed for maximum performance. For example, their warehouse is equipped with bar code identification equipment and a PC-based control system resulting in an order shipping accuracy of 99.98 percent.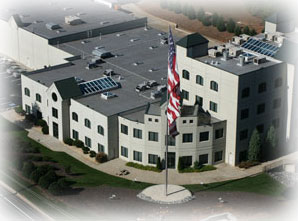 In addition to quality products and low prices, AutomationDirect is noted for its outstanding service. Customers have rated their technical support and sales teams as top-notch, year after year. Since 2001, readers of Control Design magazine have voted AutomationDirect #1 in service and support. As part of their customer commitment, a 30-day, money-back guarantee is provided on nearly all items (including software).
For more information, call 1-800-633-0405 or visit www.AutomationDirect.com

Supplier Directory Categories
Automationdirect.com is also listed in these categories:
Technical Articles