About

www.bigkaiser.com
888-866-5776
bigkaiser@bigkaiser.com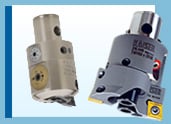 FINISH AND ROUGH BORING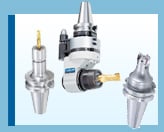 TOOL HOLDERS AND CUTTING TOOLS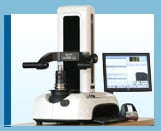 PRESETTERS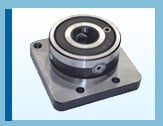 WORKHOLDING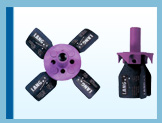 ACCESSORIES

BIG Kaiser's products deliver measurable performance advantages for companies specializing in extreme-accuracy and high-efficiency applications. Test them. They'll improve your most demanding applications, or they'll take back their products - no charge.
With brands including Kaiser, BIG Daishowa, Speroni, Unilock, Sphinx, and more - BIG Kaiser is a market leader in the development, manufacturing and distribution of high precision boring tools, precision tool holders including BIG-PLUS systems, modular tooling systems, carbide and indexable drills and endmills, precision tool measurement and presetting systems, workholding systems and quality machine accessories. Their line is focused on extreme accuracy and repeatability.
BIG Kaiser's mission is to support North American manufacturers with products that are designed and manufactured to a superior standard. Guaranteed.
IMPROVE YOUR PERFORMANCE
Metalworking is a highly complex process. As a result, the industry is full of misconceptions. Simple ways to "save money" by cutting corners on tooling and processes often cost you big in the long run - more scrap, longer cycles, inferior quality parts.
We're here to help you avoid the pitfalls and make the right choices - investments in high-performance tooling that help make your company stronger.
RUST BIG-PLUS® SPINDLES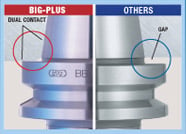 BIG-PLUS® is a system with extremely tight tolerances that require the proper equipment and know-how that only authorized licensees of BIG Daishowa can obtain. Do not be fooled and assume that an unlicensed tool holder that 'fits' a BIG-PLUS® spindle has the required tolerances to perform as well as genuine BIG-PLUS® tool holders.

Only use genuine BIG-PLUS® products marked:

"BIG-PLUS® SPINDLE SYSTEM - LICENSED BIG DAISHOWA"

BIG-PLUS® is a licensed and adopted spindle technology for more than 100 of the world's best machine tool and spindle builders. When used with BIG-PLUS® holders this system delivers greater precision and rigidity.
Supplier Directory Categories
BIG Kaiser Precision Tooling Inc. is also listed in these categories:
Technical Articles

Accessories in Action
(Machine Tool Accessories)
Using accessories to maximize machine performance. Machine tool accessories can offer economical solutions to many tooling and machine setup issues. Used in combination with a machine that delivers... (
View Full Article
)