About
Barksdale® is an ISO 9001 registered manufacturer of controls for industrial applications, specializing in the control and measurement of fluids. As a subsidiary of Crane Co., Stamford, CT, we have the financial resources of a large company, while our size allows individual customer partnerships. Founded in 1949, we have manufacturing locations Los Angeles, CA and Reichelsheim, Germany, and global presence with direct and distributors around the world.
Professional Services
With a standard product line as the base, Barksdale prides itself in supplying custom designed or adapted products to meet customers' specific requirements. A wide range of optional modifications allowing you to customize the products for your specific application. If, however, your requirements go beyond the available modification options, Barksdale's engineers are ready to assist, even if your application requires new technologies. For nearly seventy years, customers have turned to Barksdale's engineers for custom designed components.
Barksdale Products
Barksdale solutions can be found in Hydraulic and Pneumatic systems throughout the world – on O&G Drilling Rigs, O&G Production equipment, Mining equipment, Steel Mills, Machine Tools, Food & Beverage equipment, Air Suspension systems, in Power Generation and Distribution facilities, and in Processing Plants to name a few. In almost every industry, engineers value Barksdale's quality and reliability working in their systems, helping to build a better tomorrow.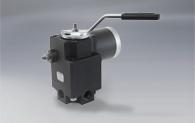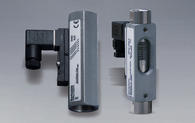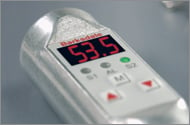 Supplier Directory Categories
Barksdale Control Products is also listed in these categories:
Technical Articles

How to Select a Pressure Switch
(Pressure Sensing)
This white paper will provide a foundation for understanding the different types of pressure switches available and why one should be selected over another. The information can be used to specify... (
View Full Article
)