About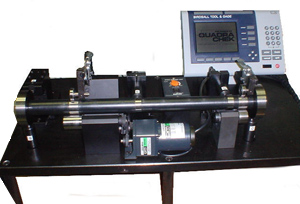 Birdsall Tool & Gage designs and builds fixture gages, fixed gages, inspection and gaging accessories, ring gages, plug gages, thread gages, snap gages, electronic gages, mechanical gages, data collection gages, masters and setting gages, CMM fixtures, special tools and tooling with customer satisfaction in mind.
Birdsall Tool & Gage's Quality Management System (QMS) is designed to support the organization's efforts to achieve this mission and to comply with the requirements of ISO 9001:2008.
Appropriate quality objectives for the QMS are set and reviewed by management.
Birdsall Tool & Gage can help with design of gaging systems and tooling requirements. They place over 30 years of non-production manufacturing experience into the design and development process to insure that the product that you need designed exhibits reliability, durability, and maintainability.


In Process Gaging
Birdsall Tool & Gage designs and builds gages and gaging systems for automotive related production parts. They specialize in all off line variable and attribute gages. They also work with several in line gaging companies to provide turnkey gaging system packages. Don't forget to check out their Commodity Management Products and Services. They are capable of managing your gaging needs from the gage matrix all the way to final run off of your product.

Precision Tooling
Birdsall Tool & Gage has a complete machine shop with conventional and CNC turning and milling equipment. They also have a complete grinding department that includes jig grinders, surface grinders, O.D. & I.D. Grinders, and wet grinders.

Commodity Management
The BTG Commodity Management Division can manage a large project for you or they can become your full service inventory and purchasing

Design
Birdsall Tool & Gage handles Autocad 2011 in house for small projects. For larger projects, they have relationships with design and engineering firms who have dependently delivered quality designs for excellent gaging products and small machines.
Gage Instrumentation Representation
Birdsall Tool & Gage represents many lines of gage instrumentation.
Gage Benches
Custom industrial strength gage benches for maintaining your collection of hand tools and bench gages.
G D & T
Birdsall Tool & Gage's skilled gage makers are all trained in the latest applications and interpretations of G.D.& T. standards. Customer prints with G.D.&T. notes actually save time and money when they come to purchasing gages, because these notes are the road map to making gages or check fixtures. They are available on a consulting basis to improve your processes and help you improve the clarity of your quality requirements.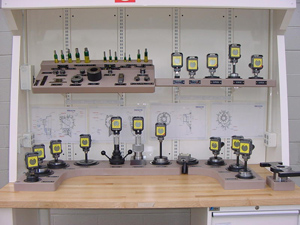 G R & R
Gage repeatability is critical and Birdsall Tool & Gage can help you qualify your gages and gaging systems and insure the capability and reliability of your checking equipment before it is installed on the production floor.
Commodity Management
The BTG Commodity Management Division can help you purchase your tooling and gaging systems. They allow you to focus on your core business as they help you keep your inventory under control, under budget, and even improve processes through improvements in the quality of the tooling and gages.
Supplier Directory Categories
Birdsall Tool & Gage is listed in these categories: