About
At Catacel, we create high-performance, low cost reactor solutions by combining catalytic and heat transfer functions, enabling breakthroughs in production and energy efficiency.
For today's fuel cell, hydrogen, gas-to-liquid and numerous other industries, our technology creates high-performance reactors that are smaller, lighter, lower cost or more energy efficient than alternatives. In other situations, the reactors enable standard designs to achieve higher production rates.
Similar advantages can be achieved with custom-developed solutions for chemical, polymer and refinery operations, as well as bio-fuel conversion and other alternative energy processes.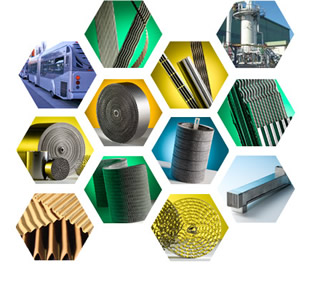 Catacel has research and manufacturing facilities centrally located in Northeast Ohio to serve your needs. Our team has a solid record of producing successful results for nearly three decades. For the solutions you need, contact us today.
Catacel maintains industry-leading expertise in catalytic reformer technologies, as well as:
Catalysts, sorbents and reaction supports
Heat management
High-temperature foils, foil forming, foil-surface coating
Metal foil honeycomb structures
Volume manufacturing
Our unique strengths in those competencies include:
Synthesis and evaluation of high-performance catalyst and sorbent materials
World-class technology for durable bonding of catalyst and sorbent materials to metal foil surfaces
Design and engineering of metal foil honeycombs and structures that operate in hostile conditions while providing high-performance heat transfer and heat management
One-off customer specific prototyping to high-volume manufacturing
For nearly 30 years, we've created unique solutions for environmental and energy applications, resulting in numerous new catalytic reformer products and efficient processes for manufacturing those products.
Supplier Directory Categories
Catacel Corporation is listed in these categories: