About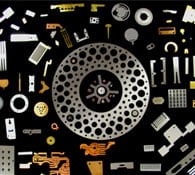 Established in 1976, ChemArt specializes in the manufacture of precision etched parts for electronic and industrial application that demand exacting tolerance requirements. The company has become a recognized leader in the manufacture of precision metal component parts using a unique technique called Photo Chemical Machining (PCM). A vertically integrated organization, ChemArt has two facilities totaling 55,000 square feet over eight acres of property at its Lincoln, Rhode Island location.
ISO Certification
ChemArt received its International Organization for Standardization (ISO) 9001 certification in December 1995 and recertified to ISO 9001:2000 in 2001.
ISO 9001:2000 is an internationally accepted quality system that is currently recognized by manufacturing and other industries throughout the world in more than 90 nations.
Industries Served
For over 25 years, ChemArt has been meeting the exacting requirements of the aerospace, automotive, computer, electronics, defense, scientific, and medical industries with their precision crafted parts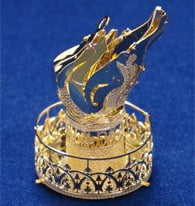 .
Primary Services
Chem Art's primary services include design and engineering assistance, development of precision artwork, and the use of state-of-the-art etching equipment to comply with rigid engineering specifications. Their experienced design and engineering staff works closely with their customers throughout each step of the project to ensure compliance with specifications, including verification of dimensions, material selection, and quantity required.
Secondary Services
Other secondary operations such as forming, heat treating, passivating, painting, plating, and silk screening can be provided to your particular job specifications.
Metals Etched
ChemArt stocks many metals and alloys in numerous gauges and tempers. Metals that can be etched at Chemart include:
Brass, Copper, Carbon Steels, Nickel, Kovar, Stainless Steel, Beryllium Copper, Phosphor Bronze, Inconel, Alloy 42, Nickel Silver, Invar, Monel, Tin, Mumetal, and various other electronic alloys.
Thicknesses and Tolerances
Metals can be 0.0005" (0.0127mm) to .0900" (2.286mm) thickness.
The standard tolerance is typically 10% of the thickness of the metal or alloy used to produce the part. See their design guide for more details.
Supplier Directory Categories