About
"Technology in Connectors"™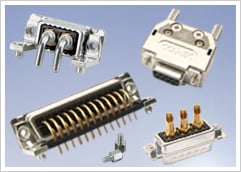 CONEC has provided the industry with high quality connectors for over 35 years. Their expertise and research allow them to develop new technologies such as their patented integrated planar filters into their connectors. CONEC holds over 40 patents related to filter connector technologies.
CONEC serves many industries, telecom-datacomm, computer-peripheral, mass transportation, aircraft industries, industrial electronics, test - measurement and automotive industries.
CONEC's connector products are manufactured in several manufacturing locations, all are ISO Certified and Registered and follow a high TQM Standard, (Total Quality Management).
CONEC's Design Team utilizes their in house test laboratories, 3D CAD design capability and engineering tools to produce prototypes and design concepts.
CONECs Integrated Research and Development Centre maintains close contact with the customer from concept to final product design and production. CONEC invests large sums of its net income into R & D on an ongoing basis. The never ending new product development, faster more efficient manufacturing process, and achievement of customer satisfaction is their constant goal.





CONEC


343 Technology Dr.
Garner, NC 27529
USA
Tel: (919) 460-8800
Fax: (919) 460-0141






CONEC Corporation
125 Sun Pac Blvd.
Brampton,ON,CANADA L6S 5Z6
Tel: (905) 790-2200
Fax: (905) 790-2201




CONEC Elektronische Bauelemente GmbH
Ostenfeldmark 16, D-59557 Lippstadt
Postfach 1350, D-59523
Lippstadt, GERMANY
Tel: (0 29 41) 7 65-0
Fax: (0 29 41) 7 65 65



CONEC (Shanghai) Int. Trading Co., Ltd.
Rm. 910 Xinan Bldg, No. 99 Tianzhou Rd.
200233 Shanghai, P.R. China
Tel: +86 21 54451836/37/39
Fax: +86 21 54451840
CONEC U.K.
CONEC (UK) Limited
Ringway House East
Kelvin Road
Newbury
Berkshire, U.K. RG14 2DB
Tel: 00 44 (0) 1635 36929
Fax: 00 44 (0) 1635 36925






CONEC S.R.O
Loucka 119-76325 Ujezd
Czech Republic
Tel. +420/577350132
Fax +420/577350134






CONEC FRANCE
56, Route de Damville
GAREL 27180 LES BAUX SAINTE CROIX, FRANCE
TEL: 00 33 2 32 07 10 58
FAX: 00 33 2 32 07 10 63



CONEC POLSKA, Sp.zo.o.
Aleja Piastow 22a
52-425 WROCLAW, POLAND
Tel: +48 71 36 43002
Fax: +48 71 36 43010






CONEC HISPANA S.L.
Plasa de la Iglesia, 1, 1°
08530 La Garriga, Barcelona, Spain
Tel: 34 938 605 349
Fax 34 938 716 043
Supplier Directory Categories
CONEC is listed in these categories: