About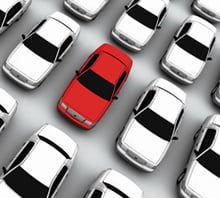 Dow Automotive Systems' creative-minded people have the applications know-how and materials science expertise to help you develop the vehicles of tomorrow.
Comfort, safety, quality and reliability have always been high priorities for vehicle buyers - and today, greater energy efficiency and lower exhaust emissions also are essential to attaining a competitive advantage in the rapidly evolving global auto industry.
Dow Automotive Systems is made up of more than 1,100 creative-minded people, located in more than 40 cities on six continents, ready to listen and support your needs in the passenger vehicle, commercial transportation or aftermarket industries.
How Dow Automotive Systems Can Help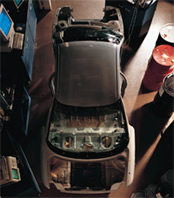 Dow Automotive Systems can help you develop the right polyurethanes, elastomers, films, fluids, adhesives and acoustic-management materials to fit your applications. They also offer expertise in everything from operations and supply chain to advanced engineering and R&D.
The company's solutions approach enables total program involvement from concept to production.
Ultimately, the vehicle driver holds the key to all of Dow Automotive Systems' future successes. While they clearly understand that automakers and suppliers have a multitude of concerns and requirements for cost, design, manufacturability and distribution, they also strive to balance those demands with solutions that will satisfy the wants and needs of the drivers who buy and own vehicles.
Collaborative Insight
Dow Automotive Systems' customer account teams work closely with their product/application development teams to provide you with the answers and insight you need. They help you select the right materials for your application, then provide the technical assistance to make it work efficiently in your operation. On-site support at customer facilities ensures their products meet or exceed design and engineering requirements. They also provide testing and validation services to ensure top performance. They even collaborate with other Dow businesses to bring solutions to the challenges you face.
Proven R&D
Dow Automotive Systems' research and development specialists are the driving force behind their capability to create or customize optimal material for applications. They manage a patent portfolio of almost 400 patents with more than 100 patents pending on their newest technologies. At Dow Automotive Systems, they are constantly developing new products and services to meet customers' needs, as well as the broader needs of our planet, by innovating ways to make vehicles that are cleaner, lighter, safer, more economical and more fuel efficient.
Supplier Directory Categories
Dow Automotive Systems is listed in these categories:
Technical Articles