About

Dynamic Sealing Technologies, Inc. (DSTI) is an ISO 9001:2008 company specializing in the design, manufacturing and integration of rotary unions and rotating joints with electrical slip rings. The company offers a full line of standard products for a wide variety of applications, as well as complete custom solutions to meet the needs of every customer.
Standard Rotary Unions
We offer a wide range of in-stock rotary union product lines with a variety of options to fit your media type, pressure, speed and temperature requirements.
Our designs feature:
+ Flow Passages Ranging From 1 to 24
+ Pressures Up To 20,000 PSI
+ High Flow Volume/Passages
+ Compact, Lightweight Options
+ NBT, BSPT, SAE & Tri-Clamp Connections
+ Corrosion-Resistant Materials
Standard Electrical Slip Rings
We offer a range of in-stock slip ring product lines with a variety of options to fit your circuits, ratings, and design parameters required for your application.
Our designs feature:
+ Compact Capsule & Thru-Bore
+ Suitable For Analog or Digital Signals
+ High Quality Gold-on-Gold Contacts
+ Precision Ball Bearings
+ Ethernet Speeds Up To 1 Gigabit Per Second
Custom Rotary Unions
Providing custom solutions is what we do best! We can meet your exact fluid rotary union needs from custom modifications to our standard products, to developmental prototypes and improved existing OEM designs.
Our designs feature:
+ Flexible Solution To Fit Any Budget
+ Quick-Turn Delivery: One-Time Or Long-Term Partner
+ Proven, Tested & Trusted Sealing Technology
Industries We Serve
We've engineered fluid rotary union products for applications operating in a range of environments from cleanrooms and oil fields to subsea and space.
+
Aerospace
+
Alternative Energy
+
Construction & Agriculture
+
Defense
+
Factory Automation
+
Food & Beverage
+
Machine Tool
+
Marine & Offshore
+
Medical
+
Metal Production
+
Oil & Gas
+
Plastic Molding
+
Semiconductor
+
Subsea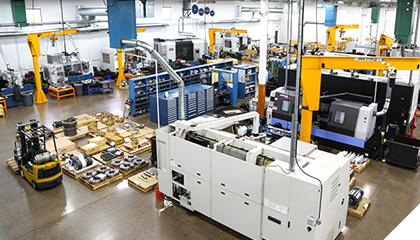 State-of-the-Art Facility
We invest in manufacturing systems and practices that are as innovative as the products we engineer. Our 80,000 sq. ft. facility offers full serice, on-site manufacturing resouces that allow us to complete all design, machining, assembly, testing and validation, therefore, passing the savings onto you!
Supplier Directory Categories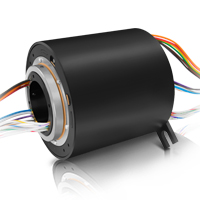 Technical Articles