About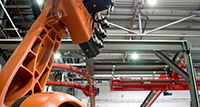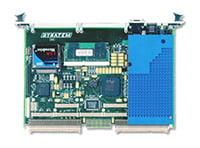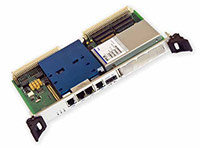 Dynatem offers a broad range of single board computers which include VMEbus, CompactPCI CompactPCI Express modules which are especially well suited to industrial and/or rugged real-time applications. Processors supported include the Intel Pentium III, Xeon, Pentium M, Core2-Duo, and Freescale's PowerQuicc II and PowerQuicc III. Customized versions of existing single-board computer designs available on fast turn-around in a variety of form factors.

More recently Dynatem has also been focused on adapting the HPC technology used in Eurotech super computers, for more rugged environments. Through liquid cooling higher performance can be achieved in more challenging environments.

Sensors, gateways, small form factor processor modules and M2M software developed by Eurotech enable Dynatem to offer completely integrated IoT solutions.

A broad range of I/O boards from Dynatem is also available for integration. PMC and Industry Pack mezzanine standards are fully supported for I/O expansion. Software driver support is offered for VxWorks®, and Linux™. X86 products additionally support Windows XP®, QNX®, LynxOS®, LynuxWorks™, and Solaris™.

Dynatem has design and manufacturing experience allowing maximum processor and system performance across extreme conditions, including -40 C to +85 C operating temperatures. Regardless of a product's temperature rating, we purchase industrial components and test each product thoroughly prior to shipping. Commitment to our customers and long product life-cycle means our supply chain depth and inventory management capability assures OEM's that Dynatem will continue supplying high quality products for 10-to-20 years. We're still shipping Intel Pentium based single board computers to military customers today!


Supplier Directory Categories
Dynatem, Inc. is listed in these categories: